Carter Broadcast Group celebrates Black History Month.
Do you have a Black History Month event you would like included on this page? Submit it to community@kprs.com for consideration.
PROMINENT FIGURES

---

---

---

---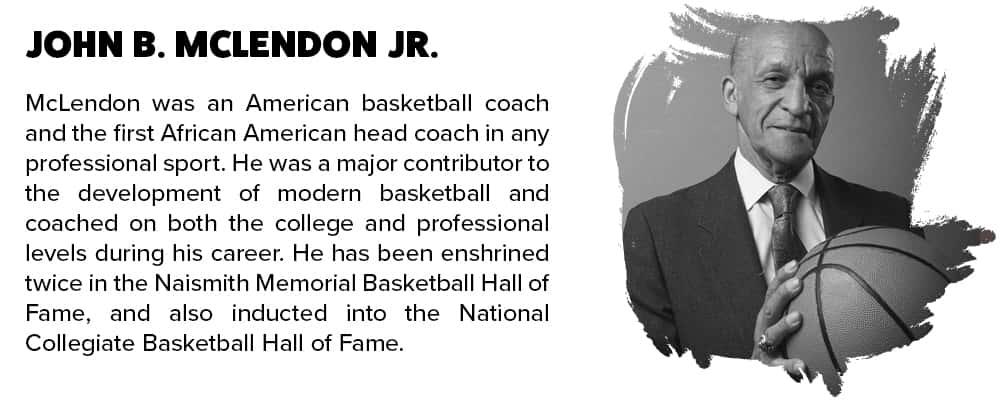 ---
PLACES TO GO
Bruce R Watkins Cultural Heritage Center
This living museum stands in tribute to the legacy of Kansas City's early African-American pioneers and embodies the artistic, cultural and social history of the African-American experience.
http://www.brucewatkinscenter.com/
Negro Leagues Baseball Museum
Founded in 1990, the Negro Leagues Baseball Museum (NLBM) is a privately funded, non-profit organization dedicated to preserving the rich history of African-American Baseball. Experience a tour of multi-media displays, museum store, hundreds of photographs, & artifacts dating from the late 1800s through the 1960s. The NLBM is located in the 8th & Vine museum complex with the American Jazz Museum.
American Jazz Museum
Located in the Historic 18th & Vine Jazz District in Kansas City, MO, the American Jazz Museum showcases the sights and sounds of jazz through interactive exhibits and films, the Changing Gallery exhibit space, Horace M. Peterson III Visitors Center, Blue Room jazz club and Gem Theater. Since its inception in 1997, the Museum hosts thousands of students, scholars, musicians, and fans of the arts for over 200 performances, education programs, special exhibitions, community events and more each year, providing an opportunity to learn about the legends, honor their legacy, or simply enjoy the sounds of modern-day jazz.

https://americanjazzmuseum.org/
Richard Allen Cultural Center
The Richard Allen Cultural Center (Museum) opened its doors in 1992 – across the street from the historic Bethel A.M.E. Church which was part of the Underground Railroad. The center offers a glimpse into the history of African-Americans locally and nationwide. It was created to ensure that the rich heritage of African-Americans and their profound effect on American society would not be lost. The center is dedicated to researching, collecting, preserving and disseminating the history of African-Americans.

http://www.visitleavenworthks.com/richard-allen-ctr.html
Monument to Freedom, Justice, and Courage at Leon Jordan Memorial Park
The sacrifice and effort of those who fought for civil rights in Jackson County are being honored with the Monument To Freedom, Justice, And Courage in Leon Jordan Memorial Park. It also honors the memory of Leon Jordan whose statue stands in front of the monument. The monument is constructed of brick and polished concrete blocks. It contains two sections, each eight feet high and 33 feet long, creating a half-circle around the Leon Jordan statue. Each monument segment contains 500 memorial plaques, for a total of 1,000 honorees.
---
EVENTS