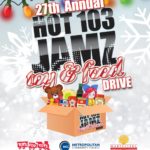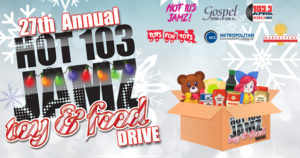 The Carter Broadcast Group and Gospel 1590/106.1 FM wants you to make the holidays come true for families in Kansas City! Join us for the 27th Annual Toy & Food Drive – a digital month of giving. This year, we're keeping it COVID-safe by collecting donations online.
Let's come together and help Harvesters Community Food Network and U.S. Marines Toys for Tots load up tons of food and toys to benefit children and families during this difficult time. Let's meet the needs of our community by supporting the 27th Annual Toy & Food Drive.
Our philanthropic efforts have consistently displayed a spirit of giving during the holiday season and stresses the importance of helping others that are in need. Throughout the years, the event has raised over 33,000 toys, 86,000 pounds of food and more than $140,000 in monetary donations.
We've provided a link to Paypal where donations will go through CBG and distributed to both charities.
Donate Here:  https://www.paypal.com/donate?hosted_button_id=UKT3ZUUYPT2WN
Audio:  27th Annual Toy & Food Drive