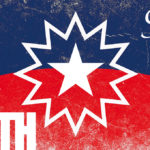 Juneteenth is short for "June Nineteenth". The holiday commemorates the abolition end of slavery in the United States.
On June 19, 1865, Union soldiers arrived in Texas to deliver news that President Lincoln had issued the Emancipation Proclamation. It was actually issued on January 1, 1863 but took about two and half years for the announcement to travel from Washington to Texas. At that time, Texas had accrued more than 250,000 slaves.
Throughout the country since 1865, Juneteenth has been informally celebrated. In 1979, Texas became the first state to make Juneteenth an official holiday, while today most states hold Juneteenth observances. Many celebrations include cookouts, prayer services, musical events, parades and other community activities.  Juneteenth is also referred to as Freedom Day or Emancipation Day.