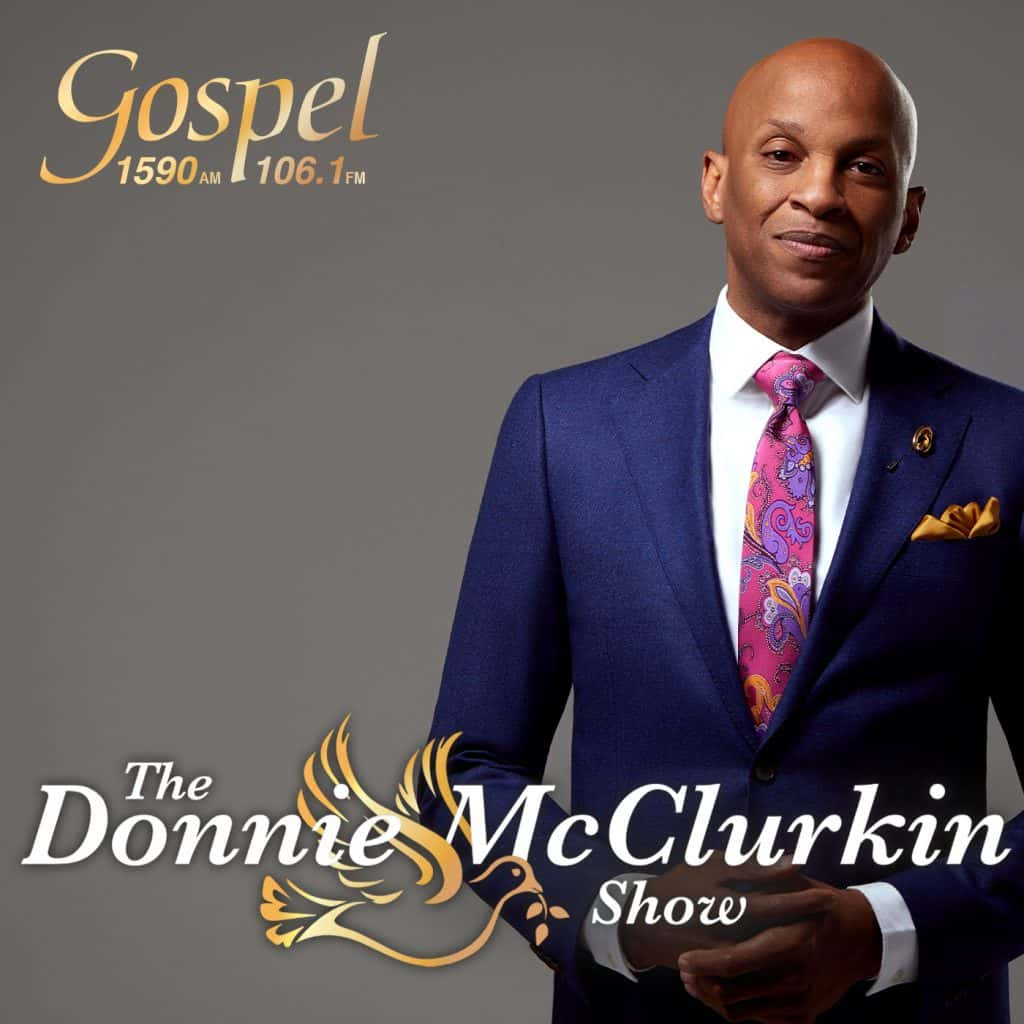 Gospel 1590/106.1 FM presents the all-new Donnie McClurkin Show – Weekdays, Monday – Friday, 6pm – 7pm starting Monday, January 6, 2020.
The three-time Grammy winner, Donnie McClurkin, known worldwide for his powerful and rich vocal delivery has proven that he is far more than a gospel singer. The man behind the multi-platinum and gold-selling albums have written chart-topping tunes such as "Stand" and "We Fall Down." His knack for nailing songs that others can identify with has helped McClurkin to carve out a spot in the hearts of millions.
Besides being one of the best-selling Gospel recording artists in the history of the genre, for thirteen years he has hosted The Donnie McClurkin Show, which draws over five million listeners in 70 plus markets including the international reach in London, Jamaica ,The Bahamas and Nigeria. The award-winning radio program is arguably one of the most successful syndicated properties in the history of Gospel and Urban radio.
In the very challenging landscape of the new PPM ratings environment, Donnie's radio shows sent a shock wave throughout the entire radio industry with historic #1 double digit ratings in two of the nation's biggest radio markets, New York and Philadelphia! Indeed, TDMS is rated #1 in the highly coveted 25-54 age demographic across a large portion of Donnie's radio footprint. His social media imprint is impressive with close to three million followers that he interacts with on a regular basis.
McClurkin appeared as a judge for six seasons on the popular Sunday Best show that aired weekly on BET (Black Entertainment Television). He performed in the highly publicized gospel tribute to the Queen of Soul, Aretha Franklin during the American Music Awards.